what it takes to spin a baby: my external cephalic version at 36 weeks.
We arrived at the hospital at 8:15am for the external cephalic version. No food or liquids in my body, no hot cup of morning tea. I was definitely not a happy girl. We wait, and wait, and wait. I stare at the clock, eyes droopy, knowing that there is so much more to come, and it's already 9:30am. Lo and behold, what midwife was there to walk me through the procedure? None other than the spunky Aussie, raised in the outback, the oldest of six siblings. The one who gets her knickers in a knot over weight gain. And you know what, she was fantastic. She was kind, she was generous with her time, even though other mums we coming in and out, delivering babies. She kept dropping by, making sure everything was alright.
At 9:45am, the sweetest nurse came and got me and Jay, and led us back to a hospital room. I changed into a gown, and sat in bed, waiting for her to set up the IV. She strapped on an electronic fetal monitor, and I started to feel really funny as she got things ready. I realized I was shaking like a leaf, clammy and nervous as heck. Some old fears crept up from my past surgery, and I found myself afraid of the hospital. Afraid of what was going to happen, the smells, the claustrophobic white walls. She attempted to get an IV in, and all seemed well until I started to moan and squirm with pain. She looked a me with a funny expression and checked my hand again. Sure enough, the vein had collapsed. She got the charge nurse, and this nurse was all bubble gum and clean laundry smells. She couldn't get in another IV, and fluid began to swell inside my tissue, which was also really painful. I was starting to feel like a baby. On a third attempt, they finally got a line in, but it was still really painful. Turns out my veins have strong pain sensors and are very dainty, especially for a pregnant woman. This was almost the worst part of the whole procedure.
An ultrasound tech came in, confirmed she was still frank breech, and then the doctor and a resident came in, all pumped up and eyeing my tummy like it was a piece of cheesecake. I started to tremble all over again, and apologized. They told me it was up to me if I wanted to proceed. Of course, of course, just remind me to have my next baby at home.
The resident got to work, grabbing her little bum down low, and then wedging her palm right underneath it, holding it there. Uncomfortable. She began to turn, putting enormous pressure on my lower uterus. Her fingers dug into my flesh so deep, I started seeing stars and cursing (if this is a sign of what's to come in labour, I better prepare my mother). They laughed and said they'd heard it all before. But the pressure increased. It felt like someone was pressing their fingers deep, deep into a big bruise. It was the type of pain that gives you the shivers. I was gritting my teeth and taking tiny little breaths, trying not to expand my diaphragm. I heard the doctor say, "Ok she's out of the pelvis and turning, there you go, now she's lying transverse." I knew what that meant, and it's a good sign, however, really painful.
I found myself suspended in a moment of surrender and terror, and exclaimed, "Dear Jesus help me." Just saying His name brought me strength and grounded me.
I wasn't sure how much more pain I could take, but they brightened my spirits and said the worst was over. Before I knew it, baby girl was spinning, and then settled, head down, bum up. They removed their hands. Five minutes had passed.
"That's it? Did it work?" I asked.
"Yes, it was very successful and rather easy!"
I began to bawl my eyes out, overcome by such weird and wonderful emotions. It's over. She's turned. That hurt. We did it. My baby just spun around inside my womb. Everyone was smiling, patting themselves on the back. As a first time mother, I had a 30% chance of this maneuver working. It was euphoric.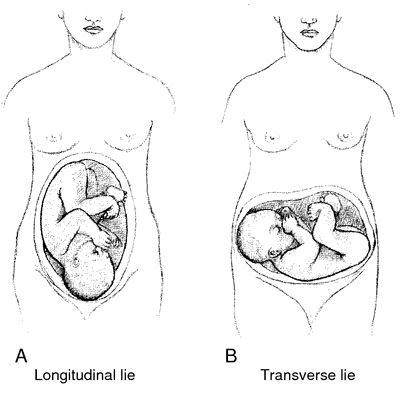 Right away I asked if she could turn back. Turns out, she can. There's only a 3% chance of it happening, but it does happen. If that's the case, they will attempt to turn her again, and then potentially induce labor to try and birth her head first.
It's an odd sensation having your baby turn completely. Knowing her little head is nestled down low, and her feet can now kick me in the ribs is comforting to say the least. I'm starting to experience her first movements, and I must say they feel a little unnerving. I still feel movement down low, but I know she's still very mobile and bouncy inside that roomy womb.
As I've learned before, all I can do is trust everything will turn out fine.
Post feel good cry: feeling sick and starved after 16 hours with no food and drink.